What lurks beneath the water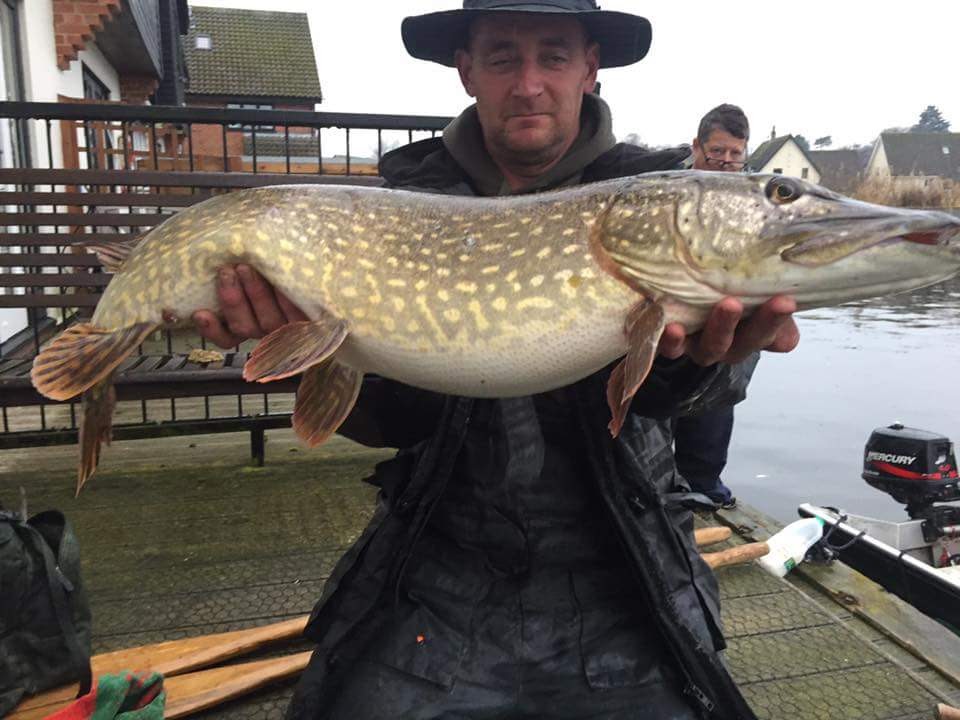 If you have tried fishing on the Norfolk Broads, you may have been lucky caught Roach, Rudd, Bream, Tench and Perch. Only the patient and skilled catch Pike. This is one that Paul caught at Sunset Haven - Trail Quay Cottages in February 2021.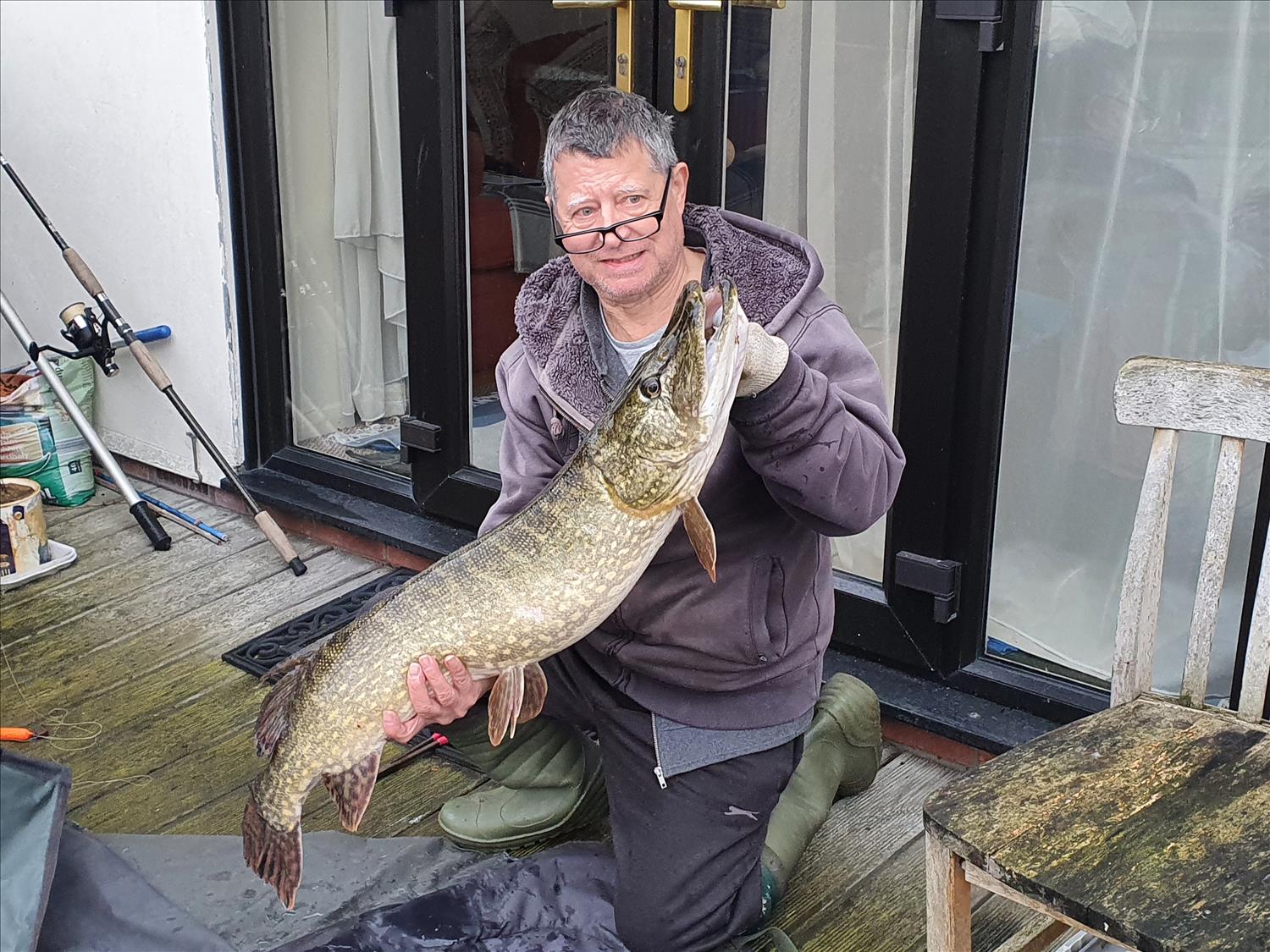 Here is another caught at Trail Quay Cottages by our neighbour Dave in December 2021.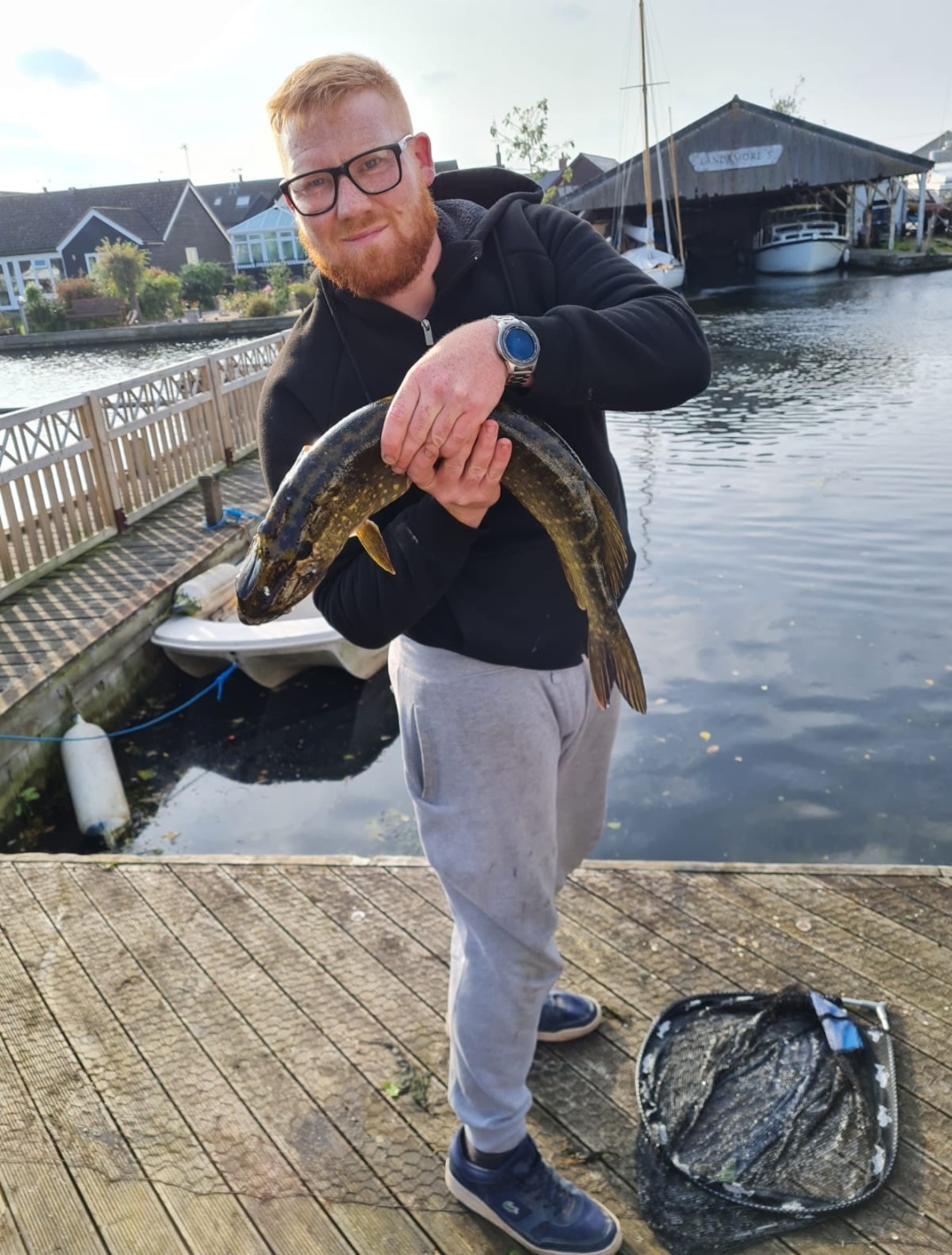 And another caught at Waterside Retreat October 2021 by one of our guests.